Disney Movies: What I Loved Then and Now
This is a list of all of my favorite Disney Films I loved through my childhood, and into adulthood.
Around The World in 80 Days:
Phileas Fogg (Steve Coogan) is an inventor living in Victorian England. He believes he can travel around the world in 80 days. Another inventor (Jim Broadbent) challenges him to make the trip, and Phileas agrees. Accompanying Phileas on his journey are his loyal manservant, Passepartout (Jackie Chan), and Monique (Cécile de France), a beautiful navigator. Utilizing a variety of transportation means and Passepartout's martial arts skills, the trio embarks on a globe-spanning adventure.
The Haunted Mansion:
Workaholic real estate agent Jim Evers (Eddie Murphy) is accused by his wife, Sara (Marsha Thomason), of neglecting his son (Marc John Jefferies) and daughter (Aree Davis), so he takes the family on a vacation. Along the way, the family stops off at a sinister mansion that Jim has been asked to sell, only to discover it's haunted by Master Gracey (Nathaniel Parker) ; his stern butler, Ramsley (Terence Stamp) ; and two other servants who need some help breaking a curse.
Peter Pan:
In this Disney animated film, Wendy (Kathryn Beaumont) and her two brothers are amazed when a magical boy named Peter Pan (Bobby Driscoll) flies into their bedroom, supposedly in pursuit of his rebellious shadow. He and his fairy friend, Tinkerbell, come from a far-off place called Neverland, where
children stay perpetually young. Enchanted, the kids follow him back. But when Pan's nemesis, the pirate Captain Hook (Hans Conried), causes trouble, the kids begin to miss their old life.
Freaky Friday (Remake):
Single mother Tess Coleman (Jamie Lee Curtis) and her teenage daughter Anna (Lindsay Lohan) couldn't be more different, and it is driving them both insane. After receiving cryptic fortunes at a Chinese restaurant, the two wake up the next day to discover that they have somehow switched bodies. Unable to switch back, they are forced to masquerade as one another until a solution can be found. In the process, they develop a new sense of respect and understanding for one another.
The Pacifier:
Elite Navy SEAL Shane Wolfe (Vin Diesel) can handle just about anything thrown his way, but even the best have their limits. When he fails to keep scientist Howard Plummer (Tate Donovan) safe from assassination, Wolfe has a shot at redemption by being assigned to protect Plummer's five children, including rebellious Zoe (Brittany Snow), Seth (Max Thieriot) and clingy Lulu (Morgan York). More than a handful, these kids — and their pet duck — are pushing this seasoned warrior to the edge.
Cinderella:
With a wicked stepmother (Eleanor Audley) and two jealous stepsisters (Rhoda Williams, Lucille Bliss) who keep her enslaved and in rags, Cinderella (Ilene Woods) stands no chance of attending the royal ball. When her fairy godmother (Verna Felton) appears and magically transforms her reality into a
dream come true, Cinderella enchants the handsome Prince Charming at the ball, but must face the wrath of her enraged stepmother and sisters when the spell wears off at midnight.
The Pirates of The Caribbean: Curse of The Black Pearl:
Captain Jack Sparrow (Johnny Depp) arrives at Port Royal in the Caribbean without a ship or crew. His timing is inopportune, however, because later that evening the town is besieged by a pirate ship. The pirates kidnap the governor's daughter, Elizabeth (Keira Knightley), who's in possession of a valuable coin that is linked to a curse that has transformed the pirates into the undead. A gallant blacksmith (Orlando Bloom) in love with Elizabeth allies with Sparrow in pursuit of the pirates.
The Sword and The Stone:
This Disney adaptation of the classic fable chronicles King Arthur's humble beginnings. As an orphaned child, Arthur, who was then known as Wart, wants to help his foster brother, Kay, succeed in becoming a knight. While helping Kay train, Wart stumbles upon a cabin belonging to Merlin, a bumbling b
ut talented wizard. Merlin does his best to convince the boy that he is bound for greatness, and when Wart and Kay travel to London to attend a jousting contest, they learn that Merlin was right.
National Treasure:
Historian and code-breaker Ben Gates (Nicolas Cage) has been searching his whole life for a rumored treasure dating back to the creation of the United States. Joining an expedition led by fellow treasure hunter Ian Howe (Sean Bean), Gates finds an ice-locked Colonial ship in the Arctic Circle that contains a clue linking the treasure to the Declaration of Independence. But when Howe betrays him, Gates has to race to get to the document ahead of his so-called colleague.
Pocahontas:
This is the Disney animated tale of the romance between a young American Indian woman named Pocahontas (Irene Bedard) and Capt. John Smith (Mel Gibson), who journeyed to the New World with other settlers to begin fresh lives. Her powerful father, Chief Powhatan, disapproves of their relationship and
wants her to marry a native warrior. Meanwhile, Smith's fellow Englishmen hope to rob the Native Americans of their gold. Can Pocahontas' love for Smith save the day?
Sky High:
At a school in the sky where teens learn how to be superheroes, Will Stronghold (Michael Angarano) lands in a class for students who show special promise. Classmate Gwen (Mary Elizabeth Winstead) quickly cozies up to Will, but it's soon clear that she has other motives. When he learns that Gwen's mother is a villain who was defeated by his father, Steve Stronghold (Kurt Russell), Will realizes that Gwen is aiming for revenge, and he rushes to a school dance in the hope of stopping her.
The Shaggy Dog (Remake):
Deputy District Attorney Dave Douglas (Tim Allen) is a workaholic and frequently puts his job before his family. After taking on a case involving an animal laboratory, he becomes infected with a top-secret serum that transforms him into a dog. Life as a canine gives Dave new perspective on the importance of family, but before he can make things right with his wife and kids, he must sniff out the villains responsible for the serum.
Cars:
While traveling to California to race against The King (Richard Petty) and Chick Hicks (Michael Keaton) for the Piston Cup Championship, Lightning McQueen (Owen Wilson) becomes lost after falling out of his trailer in a run down town called Radiator Springs. While there he slowly befriends the town's odd residents, including Sally (Bonnie Hunt), Doc Hudson (Paul Newman) and Mater (Larry the Cable Guy). When it comes time for him to leave to championship is no longer his top priority.
Howl's Moving Castle:
A young girl is forced to toil in her parents' hat shop and her only joy is in her occasional meetings with a handsome stranger, Howl the wizard. When a witch sees her happiness, she curses her to become old in a jealous rage. Ashamed and afraid, she flees to Howl's magic moving castle. Will Howl see her for who she really is?
Meet The Robinson's:
Boy genius Lewis gives up hope of retrieving his latest invention, which was stolen by Bowler Hat Guy, then a young time-traveler named Wilbur Robinson arrives on the scene to whisk Lewis away in his time machine. The boys spend a day in the future with Wilbur's eccentric family and uncover an amazing secret at the same time.
Mulan:
Fearful that her ailing father will be drafted into the Chinese military, Mulan (Ming-Na Wen) takes his spot — though, as a girl living under a patriarchal regime, she is technically unqualified to serve. She cleverly impersonates a man and goes off to train with fellow recruits. Accompanied by her dragon, Mushu (Eddie Murphy), she uses her smarts to help ward off a Hun invasion, falling in love with a dashing captain along the way.
The Game Plan:
Bachelor football star Joe Kingman (Dwayne "The Rock" Johnson) seems to have it all. He is wealthy and carefree, and his team is on the way to capturing a championship. Suddenly, he is tackled by some unexpected news: He has a young daughter (Madison Pettis), the result of a last fling with his ex-wife. Joe must learn to balance his personal and professional lives with the needs of his child.
Ratatouille:
Remy (Patton Oswalt), a resident of Paris, appreciates good food and has quite a sophisticated palate. He would love to become a chef so he can create and enjoy culinary masterpieces to his heart's delight. The only problem is, Remy is a rat. When he winds up in the sewer beneath one of Paris' finest restaurants, the rodent gourmet finds himself ideally placed to realize his dream.
Wall-E: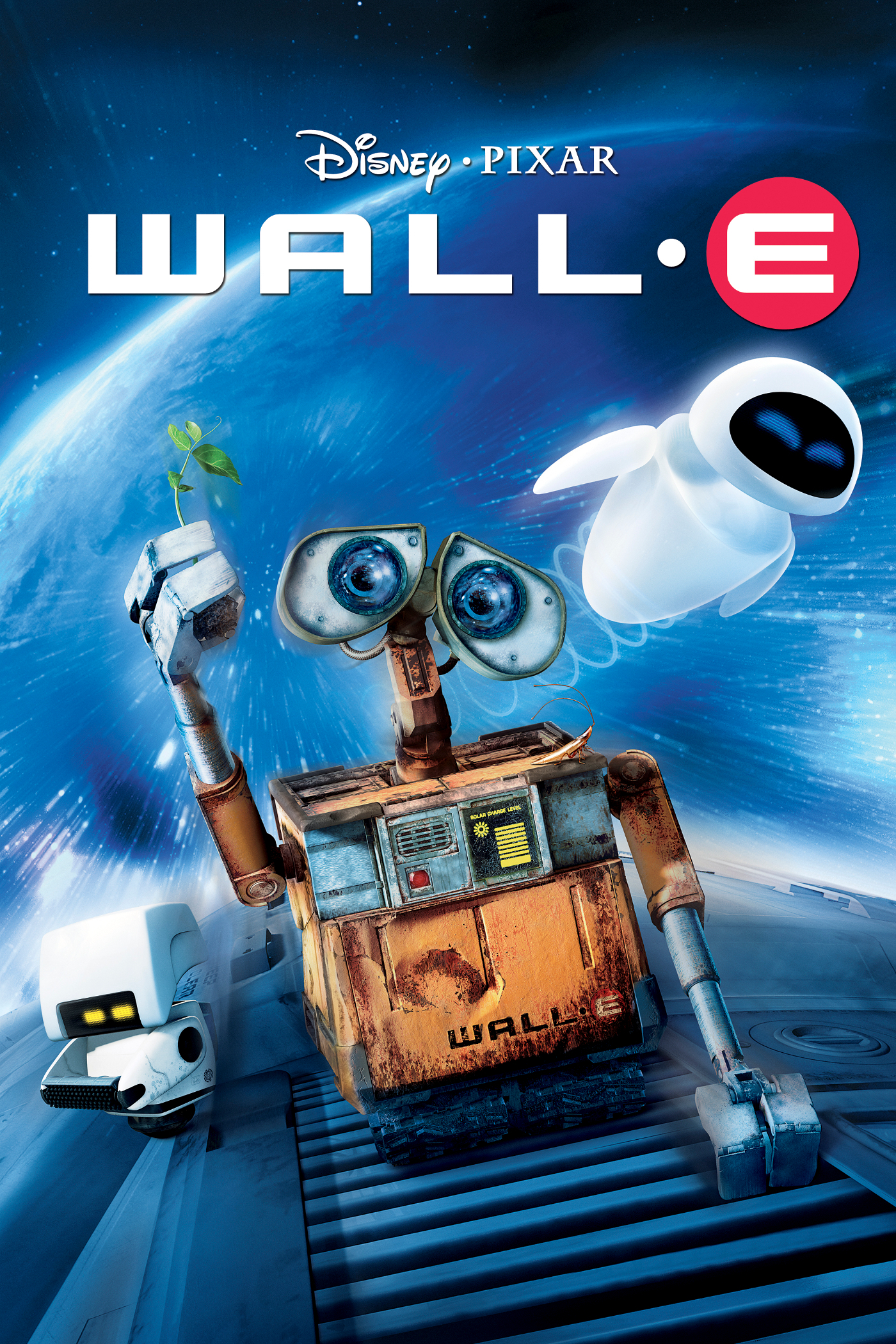 WALL-E, short for Waste Allocation Load Lifter Earth-class, is the last robot left on Earth. He spends his days tidying up the planet, one piece of garbage at a time. But during 700 years, WALL-E has developed a personality, and he's more than a little lonely. Then he spots EVE (Elissa Knight), a sleek and shapely probe sent back to Earth on a scanning mission. Smitten WALL-E embarks on his greatest adventure yet when he follows EVE across the galaxy.
The Hunchback of Notre Dame:
An animated Disney adventure follows disfigured Quasimodo (Tom Hulce), the bell-ringer of Notre Dame Cathedral, who bides his time locked away in a tower. With only gargoyles to keep him company, Quasimodo longs to be with other people, leading to his chance encounter with the enchanting Gypsy Esmeralda (Demi Moore). When the beautiful young woman catches the attention of Quasimodo's guardian, sinister Frollo (Tony Jay), Quasimodo must help to keep her out of his clutches.
Bedtime Stories:
Hotel handyman Skeeter Bronson (Adam Sandler) gets an unexpected surprise when he discovers that the tall tales he has been telling his niece and nephew are somehow coming true. Hoping to make the most of the mysterious phenomenon, Skeeter spins one outlandish yarn after another, but the children's unexpected contributions to the stories turn Skeeter's life upside down.
Toy Story:
Woody (Tom Hanks), a good-hearted cowboy doll who belongs to a young boy named Andy (John Morris), sees his position as Andy's favorite toy jeopardized when his parents buy him a Buzz Lightyear (Tim Allen) action figure. Even worse, the arrogant Buzz thinks he's a real spaceman on a mission to return to his home planet. When Andy's family moves to a new house, Woody and Buzz must escape the clutches of maladjusted neighbor Sid Phillips (Erik von Detten) and reunite with their boy.
Up:
Carl Fredricksen (Ed Asner), a 78-year-old balloon salesman, is about to fulfill a lifelong dream. Tying thousands of balloons to his house, he flies away to the South American wilderness. But curmudgeonly Carl's worst nightmare comes true when he discovers a little boy named Russell is a stowaway aboard the balloon-powered house.
The Little Mermaid: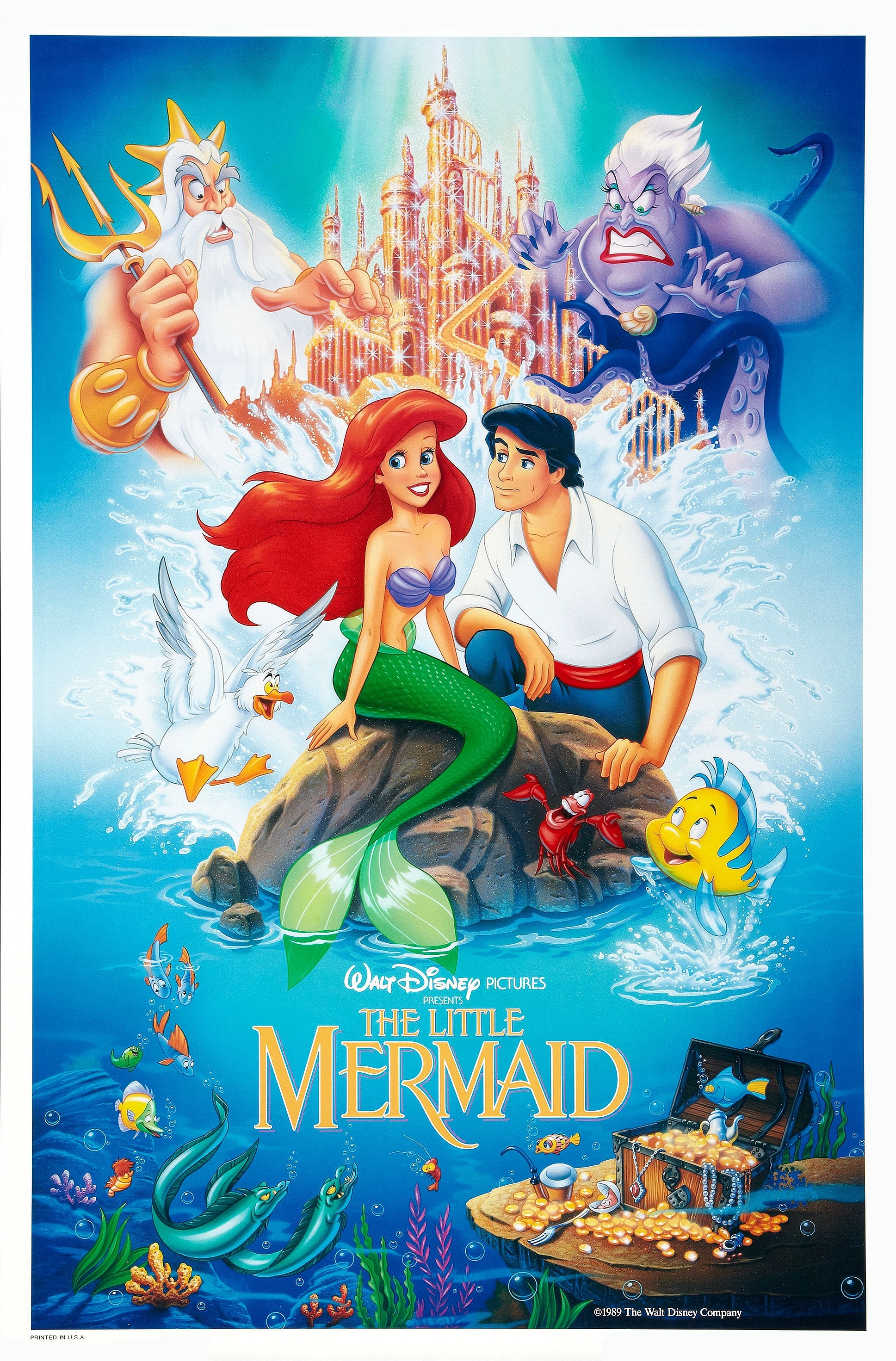 In Disney's beguiling animated romp, rebellious 16-year-old mermaid Ariel (Jodi Benson) is fascinated with life on land. On one of her visits to the surface, which are forbidden by her controlling father, King Triton, she falls for a human prince. Determined to be with her new love, Ariel makes a dangerous deal with the sea witch Ursula (Pat Carroll) to become human for three days. But when plans go awry for the star-crossed lovers, the king must make the ultimate sacrifice for his daughter.
A Christmas Carol:
Though London awaits the joyful arrival of Christmas, miserly Ebenezer Scrooge (Jim Carrey) thinks it's all humbug, berating his faithful clerk and cheerful nephew for their view. Later, Scrooge encounters the ghost of his late business partner, who warns that three spirits will visit him this night. The ghosts take Scrooge on a journey through his past, present and future in the hope of transforming his bitterness.
Tangled:
When the kingdom's most-wanted bandit, Flynn Rider (Zachary Levi), hides in a convenient tower, he immediately becomes a captive of Rapunzel (Mandy Moore), the spire's longtime resident. Crowned with 70 feet of magical golden hair, she has been locked away for years and desperately wants freedom. The feisty teenager strikes a deal with Flynn, and together they begin a whirlwind adventure.
Aladdin:
When street rat Aladdin frees a genie from a lamp, he finds his wishes granted. However, he soon finds that the evil has other plans for the lamp — and for Princess Jasmine. But can Aladdin save Princess Jasmine and his love for her after she sees that he isn't quite what he appears to be?
The Princess and The Frog:
Hardworking and ambitious, Tiana (Anika Noni Rose) dreams of one day opening the finest restaurant in New Orleans. Her dream takes a slight detour when she meets Prince Naveen (Bruno Campos), who has been turned into an amphibian by evil Dr. Facilier. Mistaking her for a princess and hoping to break the spell, Naveen plants a kiss on poor Tiana — thereby turning her into a frog as well. The pair hop along on an adventure through the bayous to seek the help of a powerful voodoo priestess.
Brave:
Merida (Kevin McKidd), the impetuous, but courageous, daughter of Scottish King Fergus (Robbie Coltrane) and Queen Elinor (Emma Thompson), is a skilled archer who wants to carve out her own path in life. Her defiance of an age-old tradition angers the Highland lords and leads to chaos in the kingdom. Merida seeks help from an eccentric witch (Julie Walters), who grants her an ill-fated wish. Now, Merida must discover the true meaning of courage and undo a beastly curse before it's too late.
Sleeping Beauty:
Filled with jealousy, the evil witch Maleficent (Eleanor Audley) curses Princess Aurora (Mary Costa) to die on her 16th birthday. Thanks to Aurora's guardian fairies (Verna Felton, Barbara Jo Allen, Barbara Luddy), she only falls into a deep sleep that can be ended with a kiss from her betrothed, Prince Phillip (Bill Shirley). To prevent Phillip from rescuing Aurora, Maleficent kidnaps and imprisons him. The good fairies are the last hope to free Phillip so that he can awaken Aurora.
Mars Needs Moms:
Milo is a 9-year-old boy who has a lot on his mind; he has monster movies to watch, comic books to read and all other kinds of fun stuff to accomplish. He definitely does not have time to do homework or eat his vegetables. He's getting tired of his mom nagging him to do these things, and his mom is tired of nagging. But just as Milo is telling his mom that life would be more fun without her, Martians kidnap her. Milo stows away on their spaceship, determined to launch a rescue.
Fantasia:
Released in 1940, represented Disney's boldest experiment to date. Bringing to life his vision of blending animated imagery with classical music. What had begun as a vehicle to enhance Mickey Mouse's career blossomed into a full-blown feature that remains unique in the history of animation.
Wreck-It-Ralph:
Arcade-game character Wreck-It Ralph (John C. Reilly) is tired of always being the "bad guy" and losing to his "good guy" opponent, Fix-It Felix (Jack McBrayer). Finally, after decades of seeing all the glory go to Felix, Ralph decides to take matters into his own hands. He sets off on a game-hopping trip to prove that he has what it takes to be a hero. However, while on his quest, Ralph accidentally unleashes a deadly enemy that threatens the entire arcade.
Dumbo: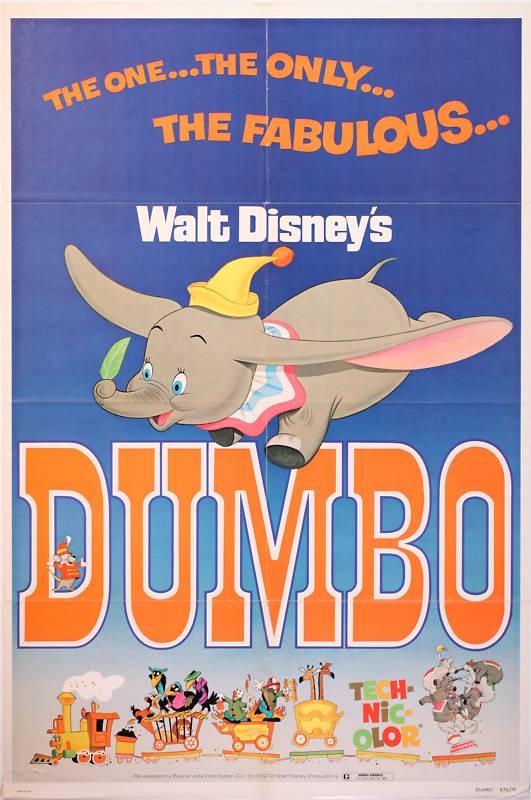 A young circus elephant is born with comically large ears and given the cruel nickname Dumbo. One day at a show, he is taunted by a group of kids, inciting his mother into a rage that gets her locked up. After Dumbo's ears cause an accident that injures many of the other elephants, he is made to dress like a clown and perform dangerous stunts. Everything changes when Dumbo discovers that his enormous ears actually allow him to fly, and he astounds everyone at the circus with his new talent.
Monsters University:
Ever since he was a kid monster, Mike Wazowski (Billy Crystal) has dreamed of becoming a Scarer. To make his dream a reality, he enrolls at Monsters University. During his first semester, he meets Sulley (John Goodman), a natural-born Scarer. Sulley and Mike engage in a fierce rivalry that ultimately gets them both kicked out of MU's elite Scare Program. To make things right, Mike and Sulley — along with a bunch of misfit monsters — will have to learn to work together.
Frozen:
When their kingdom becomes trapped in perpetual winter, fearless Anna (Kristen Bell) joins forces with mountaineer Kristoff (Jonathan Groff) and his reindeer sidekick to find Anna's sister, Snow Queen Elsa (Idina Menzel), and break her icy spell. Although their epic journey leads them to encounters with mystical trolls, a comedic snowman (Josh Gad), harsh conditions, and magic at every turn, Anna and Kristoff bravely push onward in a race to save their kingdom from winter's cold grip.
101 Dalmations:
In a Disney animation classic, Dalmatian Pongo is tired of his bachelor-dog life. He spies lovely Perdita and maneuvers his master, Roger, into meeting Perdita's owner, Anita. The owners fall in love and marry, keeping Pongo and Perdita together too. After Perdita gives birth to a litter of 15 puppies, Anita's old school friend Cruella De Vil wants to buy them all. Roger declines her offer, so Cruella hires the criminal Badun brothers to steal them — so she can have a fur coat.
Maleficent:
As a beautiful young woman of pure heart, Maleficent (Angelina Jolie) has an idyllic life in a forest kingdom. When an invading army threatens the land, Maleficent rises up to become its fiercest protector. However, a terrible betrayal hardens her heart and twists her into a creature bent on revenge. She engages in an epic battle with the invading king's successor, then curses his newborn daughter, Aurora — realizing only later that the child holds the key to peace in the kingdom.
The Lady and The Tramp:
This Disney animated classic follows a pampered cocker spaniel named Lady (Barbara Luddy) whose comfortable life slips away once her owners have a baby. When, after some tense circumstances, Lady finds herself on the loose and out on the street, she is befriended and protected by the tough stray mutt Tramp (Larry Roberts). A romance begins to blossom between the two dogs, but their many differences, along with more drama at Lady's household, threaten to keep them apart.
Big Hero 6: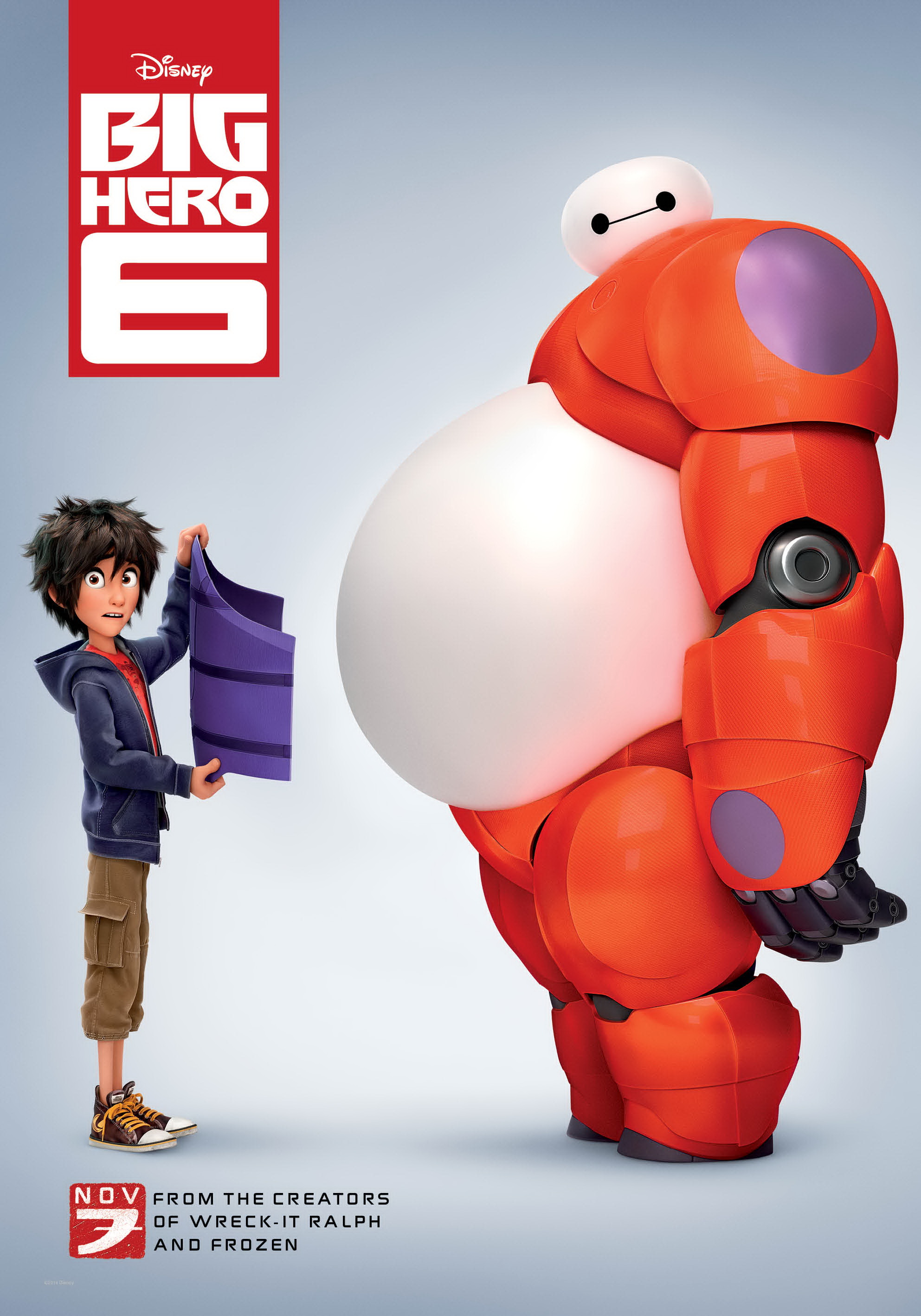 Robotics prodigy Hiro (Ryan Potter) lives in the city of San Fransokyo. Next to his older brother, Tadashi, Hiro's closest companion is Baymax (Scott Adsit), a robot whose sole purpose is to take care of people. When a devastating turn of events throws Hiro into the middle of a dangerous plot, he transforms Baymax and his other friends, Go Go Tamago (Jamie Chung), Wasabi (Damon Wayans Jr.), Honey Lemon (Genesis Rodriguez) and Fred (T. J. Miller) into a band of high-tech heroes.
Alice in Wonderland:
Lewis Carroll's beloved fantasy tale is brought to life in this Disney animated classic. When Alice (Kathryn Beaumont), a restless young British girl, falls down a rabbit hole, she enters a magical world. There she encounters an odd assortment of characters, including the grinning Cheshire Cat (Sterling Holloway) and the goofy Mad Hatter (Ed Wynn). When Alice ends up in the court of the tyrannical Queen of Hearts (Verna Felton), she must stay on the ruler's good side — or risk losing her head.
Mary Poppins:
When Jane (Karen Dotrice) and Michael (Matthew Garber), the children of the wealthy and uptight Banks family, are faced with the prospect of a new nanny, they are pleasantly surprised by the arrival of the magical Mary Poppins (Julie Andrews). Embarking on a series of fantastical adventures with Mary and her Cockney performer friend, Bert (Dick Van Dyke), the siblings try to pass on some of their nanny's sunny attitude to their preoccupied parents (David Tomlinson, Glynis Johns).
The Aristocats:
When a retired opera singer leaves her inheritance to her cat, Duchess (Eva Gabor), and three kittens, the woman's butler drugs the cats and abandons them in the countryside in order to inherit the fortune himself. Lost in unfamiliar territory, Duchess and the kittens meet Thomas O'Malley (Phil Harris), an alley cat willing to help them return to their home in Paris. They meet several kooky characters along the way, including two English geese and an alley cat jazz band.
The Fox and The Hound:
After his mother is killed, Tod the fox (Mickey Rooney) is taken in by the kindly Widow Tweed (Jeanette Nolan). He soon befriends the neighbor's new hound dog, Copper (Kurt Russell). The two are inseparable, but their friendship is hampered by their masters and by the fact that they are, by nature, enemies. They grow apart as they grow older; Copper has become a strong hunting dog and Tod a wild fox. The pair must overcome their inherent differences in order to salvage their friendship.
Honey, I Shrunk the Kids:
When kids sneak into inventor Wayne Szalinski's (Rick Moranis) upstairs lab to retrieve an errant baseball, his experimental shrink ray miniaturizes them. When Szalinski returns home, he destroys the device — which he thinks is a failure — and dumps it in the trash, throwing out the kids along with it. The four children, now 1/4-inch tall, must survive the journey back to the house through a yard where sprinklers bring treacherous storms and garden-variety ants stampede like elephants.
Beauty and The Beast:
An arrogant young prince (Robby Benson) and his castle's servants fall under the spell of a wicked enchantress, who turns him into the hideous Beast until he learns to love and be loved in return. The spirited, headstrong village girl Belle (Paige O'Hara) enters the Beast's castle after he imprisons her father Maurice (Rex Everhart). With the help of his enchanted servants, including the matronly Mrs. Potts (Angela Lansbury), Belle begins to draw the cold-hearted Beast out of his isolation.
The Muppet Christmas Carol:
The Muppets perform the classic Dickens holiday tale, with Kermit the Frog playing Bob Cratchit, the put-upon clerk of stingy Ebenezer Scrooge (Michael Caine). Other Muppets — Miss Piggy, Gonzo, Fozzie Bear and Sam the Eagle — weave in and out of the story, while Scrooge receives visits from spirits of three Christmases — past, present and future. They show him the error of his self-serving ways, but the miserable old man seems to be past any hope of redemption and happiness.
Hocus Pocus:
After moving to Salem, Mass., teenager Max Dennison (Omri Katz) explores an abandoned house with his sister Dani (Thora Birch) and their new friend, Allison (Vinessa Shaw). After dismissing a story Allison tells as superstitious, Max accidentally frees a coven of evil witches (Bette Midler, Sarah Jessica Parker, Kathy Najimy) who used to live in the house. Now, with the help of a magical cat, the kids must steal the witches' book of spells to stop them from becoming immortal.
The Lion King: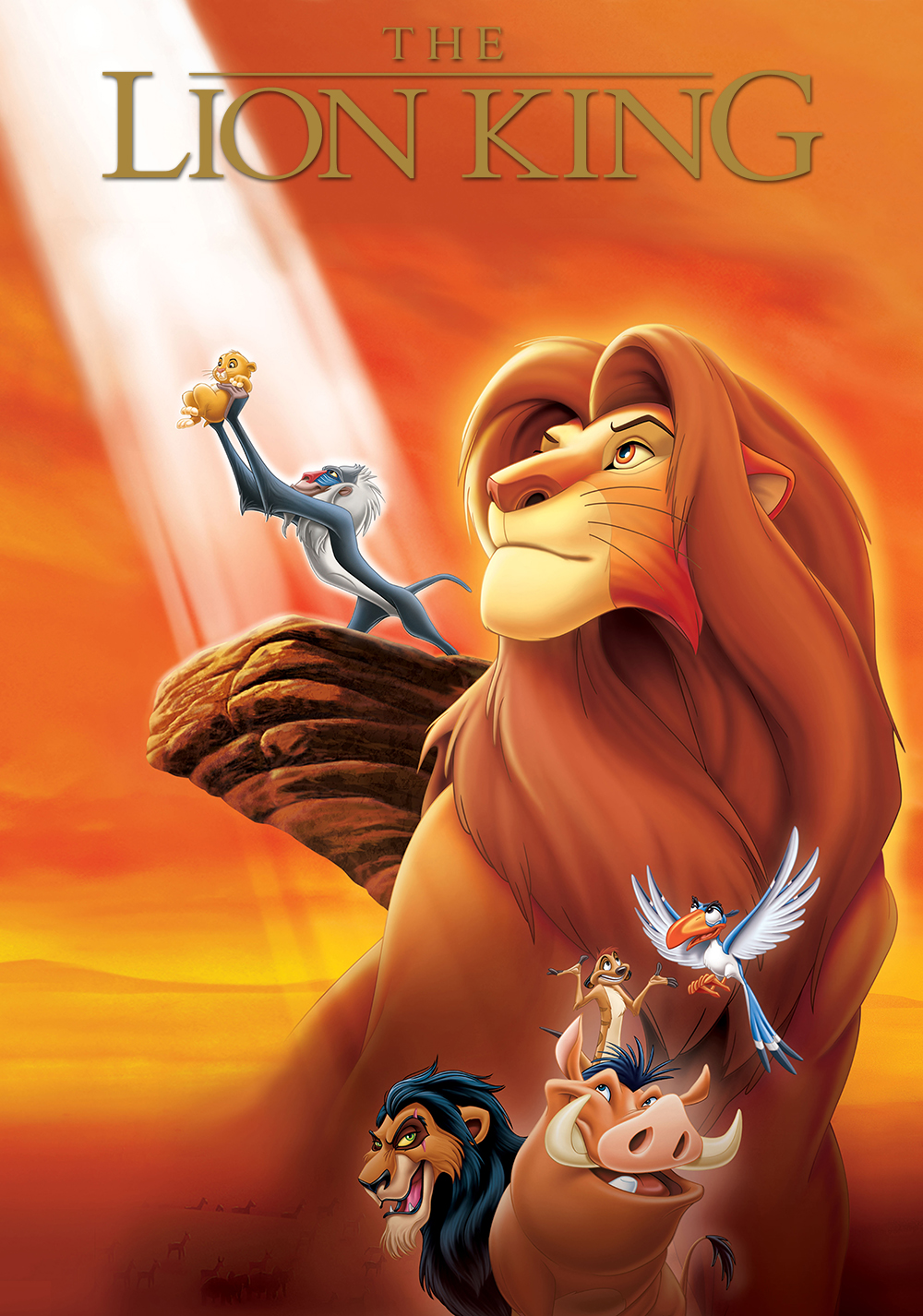 This Disney animated feature follows the adventures of the young lion Simba (Jonathan Taylor Thomas), the heir of his father, Mufasa (James Earl Jones). Simba's wicked uncle, Scar (Jeremy Irons), plots to usurp Mufasa's throne by luring father and son into a stampede of wildebeests. But Simba escapes, and only Mufasa is killed. Simba returns as an adult (Matthew Broderick) to take back his homeland from Scar with the help of his friends Timon (Nathan Lane) and Pumbaa (Ernie Sabella).
A Kid in King Arthurs Court:
When a violent earthquake rocks Southern California, hapless teenager Calvin Fuller (Thomas Ian Nicholas) finds himself careening through a hole torn in the fabric of time. Calvin awakens in the Middle Ages, where legendary sorcerer Merlin (Ron Moody) recruits him to rid Camelot of evil. Calvin must use his 20th-century street smarts to outwit the despicable Lord Belasco (Art Malik) — an insidious nobleman determined to wrest control of the throne from King Arthur (Joss Ackland).
James and The Giant Peach:
Featuring stop-motion animation and live action, this inventive adaptation of Roald Dahl's beloved children's tale follows the adventures of James (Paul Terry), an orphaned young British boy. Forced to live with his cruel aunts (Joanna Lumley, Miriam Margolyes), James finds a way out of his bleak existence when he discovers an enormous enchanted peach. After rolling into the sea inside the buoyant fruit, James, accompanied by a crew of friendly talking insects, sets sail for New York City.
Hercules:
Disney tackles Greek mythology in this animated feature. Hercules (Tate Donovan), a son of gods, was snatched as a baby by Hades (James Woods) and forced to live among mortals as a half-man, half-god. Now a teenager, Hercules needs to perform a rite of passage on Earth to prove himself worthy of living with the gods on Mount Olympus. With his plucky satyr sidekick, Philoctetes (Danny DeVito), along for the ride, Hercules must learn how to use his strength to defeat a series of evil creatures.
Flubber:
Professor Philip Brainard (Robin Williams) is experimenting with new kinds of energy, and he thinks this project will save struggling Medfield College, where his girlfriend, Sara (Marcia Gay Harden), is president. But when he discovers a lively, rubber-like substance dubbed "flubber," he gets so excited, he absent-mindedly misses his own wedding. Sara dumps him, so he tries to use his discovery to win her back; unfortunately, the mischievous flubber seems to have a mind of its own.
The Parent Trap (Remake):
In this update of a 1961 film, twins Annie and Hallie (Lindsay Lohan) are strangers until happenstance unites them. The preteen girls' divorced parents, Nick (Dennis Quaid) and Elizabeth (Natasha Richardson), are living on opposite sides of the Atlantic, each with one child. After meeting at camp, American Hallie and British-raised Annie engineer an identity swap, giving both the chance to spend time with the parent they've missed. If the scheme works, it might just make the family whole again.
Tarzan: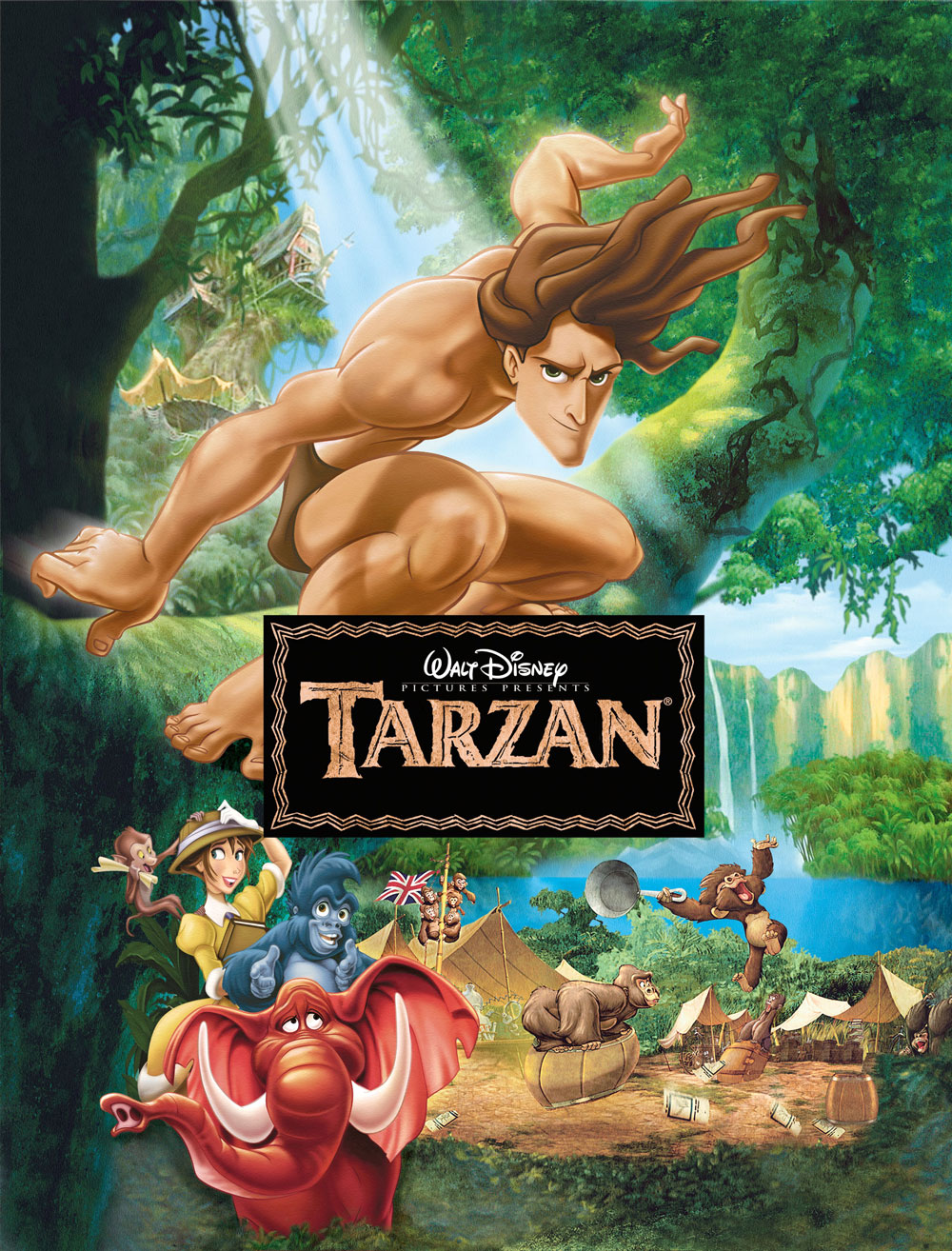 In this Disney animated tale, the orphaned Tarzan (Tony Goldwyn) grows up in the remote African wilderness, raised by the gentle gorilla Kala (Glenn Close). When a British expedition enters the jungle, Tarzan encounters the beautiful Jane (Minnie Driver) and recognizes that, like her, he's human. Falling in love with Jane, Tarzan is torn between embracing civilization and staying with his gorilla family, which becomes threatened by the ruthless hunter Clayton (Brian Blessed).
Mighty Joe Young:
As a child living in Africa, Jill Young (Charlize Theron) saw her mother killed while protecting wild gorillas from poachers led by Andrei Strasser (Rade Serbedzija). Now an adult, Jill cares for an orphaned gorilla named Joe — who, due to a genetic anomaly, is 15 feet tall. When Gregg O'Hara (Bill Paxton) arrives from California and sees the animal, he convinces Jill that Joe would be safest at his wildlife refuge. But Strasser follows them to the U.S., intent on capturing Joe for himself.
Fantasia 2000:
"Fantasia/2000" continues and builds upon Walt Disney's original idea with the creation of a new musical program interpreted by a group of distinguished Disney artists and storytellers. Adding to the fun and entertainment, celebrity hosts from the various arts appear on screen to introduce each of the segments. Included in that prestigious group are Steve Martin, Itzhak Perlman, Bette Midler, Quincy Jones, James Earl Jones, Penn & Teller and Angela Lansbury.
Dinosaur:
The film follows an Iguanodon named Aladar who, as the friend of the lemurs, after surviving the devastating meteor, are moving out for their new home. Along the way, they befriend and reunite the remaining herd of dinosaurs who are being pursued by the predators, such as the Carnotaurus, while on a journey to the "Nesting Grounds
The Emperors New Groove:
Arrogant young Emperor Kuzco is transformed into a llama by his power-hungry advisor — the devious diva Yzma. Stranded in the jungle, Kuzco's only chance to get back home and reclaim the high life rests with a good-hearted peasant named Pacha. Together, they must return Kuzco to the throne before Yzma tracks them down and finishes him off.
Atlantis: The Lost Empire:
An inexperienced young adventurer becomes the key to unraveling an ancient mystery when he joins up with a group of daredevil explorers to find the legendary lost empire of Atlantis. A naive-but-determined museum cartographer Milo Thatch (Michael J. Fox), dreams of completing the quest begun by his late grandfather, a famous explorer. When a journal surfaces, an eccentric billionaire funds an expedition and the action shifts to high gear.
The Princess Diaries:
Shy San Francisco teenager Mia Thermopolis (Anne Hathaway) is thrown for a loop when, from out of the blue, she learns the astonishing news that she's a real-life princess! As the heir apparent to the crown of the small European principality of Genovia, Mia begins a comical journey toward the throne when her strict and formidable grandmother, Queen Clarisse Renaldi (Julie Andrews), shows up to give her "princess lessons."
Monsters Inc.:
Monsters Incorporated is the largest scare factory in the monster world, and James P. Sullivan (John Goodman) is one of its top scarers. Sullivan is a huge, intimidating monster with blue fur, large purple spots and horns. His scare assistant, best friend and roommate is Mike Wazowski (Billy Crystal), a green, opinionated, feisty little one-eyed monster. Visiting from the human world is Boo (Mary Gibbs), a tiny girl who goes where no human has ever gone before.
Lilo and Stitch:
A tale of a young girl's close encounter with the galaxy's most wanted extraterrestrial. Lilo is a lonely Hawaiian girl who adopts a small ugly "dog," whom she names Stitch. Stitch would be the perfect pet if he weren't in reality a genetic experiment who has escaped from an alien planet and crash-landed on Earth. Through her love, faith and unwavering belief in ohana, the Hawaiian concept of family, Lilo helps unlock Stitch's heart and gives him the ability to care for someone else.
The Country Bears:
Like other celebrated rock-and-roll groups, the members of the legendary group the Country Bears were torn apart by the perils of their own success: ego, jealousy, and a little too much honey. The story of how eager young fan Beary Barrington can convince the bitter ex-members of the rock band to put aside their differences and perform a benefit concert to save Country Bear Hall, the legendary venue where the band got its start.
Home on The Range: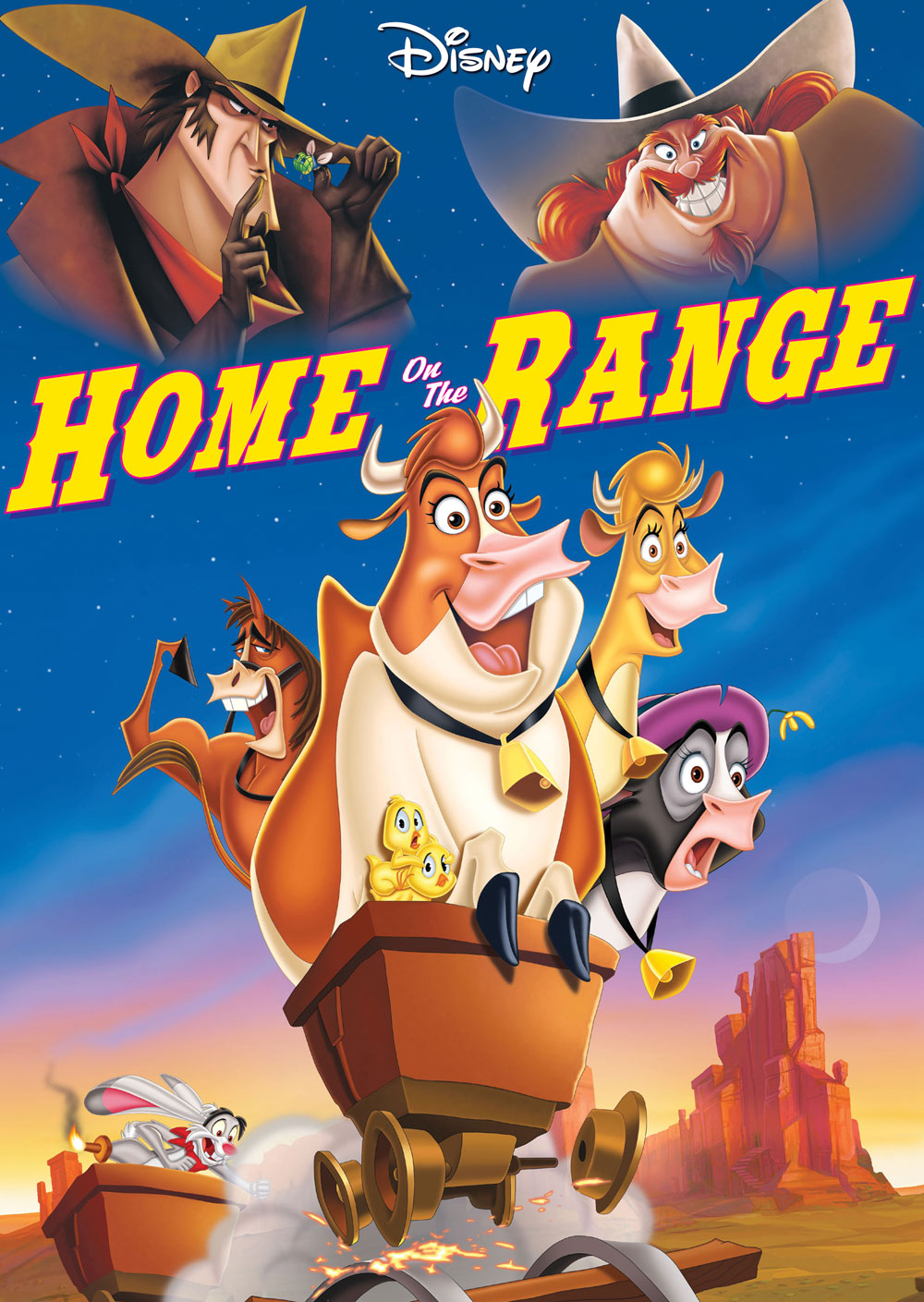 To save their owner's farm, three cows (Roseanne Barr, Judi Dench, Jennifer Tilly) try to capture a notorious rustler and collect a $750 reward.
The Santa Claus:
Divorced dad Scott (Tim Allen) has custody of his son (Eric Lloyd) on Christmas Eve. After he accidentally kills a man in a Santa suit, they are magically transported to the North Pole, where an elf explains that Scott must take Santa's place before the next Christmas arrives. Scott thinks he's dreaming, but over the next several months he gains weight and grows an inexplicably white beard. Maybe that night at the North Pole wasn't a dream after all — and maybe Scott has a lot of work to do.
The Santa Clause 2:
Scott Calvin (Tim Allen) has been in the role of Santa for the past eight years, and his loyal elves consider him the best one ever. But the world of the "Merry Old Soul" turns upside down when he's dealt a double whammy of news: Not only has his son, Charlie (Eric Lloyd), landed on this year's naughty list, but Scott discovers that he must marry by Christmas Eve — just a month away! — or he will stop being Santa Claus forever.
Confessions of A Teenage Drama Queen:
Mary Elizabeth Cep (Lindsay Lohan) is an ambitious teen girl who goes by the name of Lola and aspires to be a famous stage actress. Lola's dream of performing on Broadway suffers a setback when her family moves from New York City to suburban New Jersey. Determined to make the best of it, however, Lola embarks on a mission to become the most popular girl at her high school, a goal that sets her on a collision course with the catty Carla Santini (Megan Fox).
Treasure Planet:
The legendary "loot of a thousand worlds" inspires an intergalactic treasure hunt when 15-year-old Jim Hawkins stumbles upon a map to the greatest pirate trove in the universe in Walt Disney Pictures' thrilling animated space adventure, "Treasure Planet." Based on one of the greatest adventure stories ever told – Robert Louis Stevenson's "Treasure Island" – this film follows Jim's fantastic journey across a parallel universe as a cabin boy aboard a glittering space galleon.
Brother Bear:
Kenai (Joaquin Phoenix) is a young Indian brave with a particular distaste for bears. When his brother Sitka (D.B. Sweeney) is killed by one, Kenai in turn kills the bear, only to be magically transformed into one himself. To make matters worse, his other brother Denahi (Jason Raize) vows to kill the bear Kenai has become. Kenai's only hope is a magical mountain where he believes he can be changed back to a human, and he enlists a real bear cub, Koda, to get him there.
Return to Neverland:
Wendy is all grown up, with children of her own, and as the blitzkrieg rages, she calms them with tales of Peter Pan. Wendy's stubborn 12-year-old daughter, Jane, has no patience for such nonsense until Capt. Hook uses the girl as a pawn in capturing his arch-rival. Peter Pan, Tinker Bell, and the Lost Boys come to her aid; however, even they cannot make Jane a believer in the magic of imagination. Unless she believes, she cannot fly, and there is no other way for her to return home.
Finding Nemo:
Marlin (Albert Brooks), a clown fish, is overly cautious with his son, Nemo (Alexander Gould), who has a foreshortened fin. When Nemo swims too close to the surface to prove himself, he is caught by a diver, and horrified Marlin must set out to find him. A blue reef fish named Dory (Ellen DeGeneres) — who has a really short memory — joins Marlin and complicates the encounters with sharks, jellyfish, and a host of ocean dangers. Meanwhile, Nemo plots his escape from a dentist's fish tank.
The Incredibles:
In this lauded Pixar animated film, married superheroes Mr. Incredible (Craig T. Nelson) and Elastigirl (Holly Hunter) are forced to assume mundane lives as Bob and Helen Parr after all super-powered activities have been banned by the government. While Mr. Incredible loves his wife and kids, he longs to return to a life of adventure, and he gets a chance when summoned to an island to battle an out-of-control robot. Soon, Mr. Incredible is in trouble, and it's up to his family to save him.
The Nightmare Before Christmas:
The film follows the misadventures of Jack Skellington, Halloweentown's beloved pumpkin king, who has become bored with the same annual routine of frightening people in the "real world." When Jack accidentally stumbles on Christmastown, all bright colors and warm spirits, he gets a new lease on life — he plots to bring Christmas under his control by kidnapping Santa Claus and taking over the role. But Jack soon discovers even the best-laid plans of mice and skeleton men can go seriously awry.
A Bug's Life:
Flik (Dave Foley) is an inventive ant who's always messing things up for his colony. His latest mishap was destroying the food stores that were supposed to be used to pay off grasshopper Hopper (Kevin Spacey). Now the strong-arming insect is demanding that the ants gather double the food — or face annihilation. To avert disaster, Flik goes on a journey to recruit fighters to defend the colony. When he meets a band of high-flying circus insects, he thinks he's found his salvation.
Inside Out:
Riley (Kaitlyn Dias) is a happy, hockey-loving 11-year-old Midwestern girl, but her world turns upside-down when she and her parents move to San Francisco. Riley's emotions — led by Joy (Amy Poehler) — try to guide her through this difficult, life-changing event. However, the stress of the move brings Sadness (Phyllis Smith) to the forefront. When Joy and Sadness are inadvertently swept into the far reaches of Riley's mind, the only emotions left in Headquarters are Anger, Fear and Disgust.